How To Find The Right Luggage Repair Parts?
Finding luggage repair parts can be easier said than done. There are many reasons for this, like the wide range of bags and brands available, as well as lack of standardized luggage parts. Luggage wheels come in great number of shapes and sizes and luggage handles tend to vary from one manufacturer to the next.
Luggage replacement parts literally come in thousands. For example, one of the biggest on-line luggage spare part wholesaler, Ohio Travel Bag, offers over 1,000 individual items of brand name luggage parts and even more non-brand luggage items. They also carry over 100 different luggage wheels, and over 40 different pull handle assemblies.
The Luggage Manufacturer
Most of us start with the luggage manufacturers when looking for spare parts for luggage. The majority of manufacturers have reasonable range of luggage replacement parts on stock.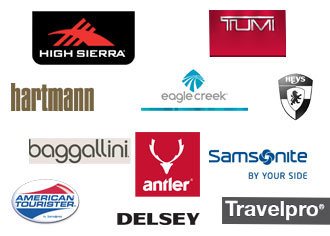 Most manufacturers use the same part for more than one type of product. Let's take luggage wheels for example.
The same type of wheels is typically used for number of luggage types but the size of the wheels varies in line with the size of the bag. This means you can usually use any type of luggage wheels on more than one bag from the same manufacturer but you are unlikely to be able to use it on similar sized bag from another manufacturer.
However, the luggage ranges change regularly. They may fall out of fashion or changes in technology (both function and material) can make them outdated. This means that at some point manufacturers stop manufacturing them... and the spare parts for them.
Most luggage manufacturers only store luggage repair parts from their latest luggage ranges. If your bag is from an older range, you might have to look elsewhere for your luggage replacement parts.
Luggage Retailers
Specialized luggage retailers sometimes offer wider range of luggage spare parts then the luggage manufacturers, i.e. their catalogues may include older replacement parts for luggage as well as for the latest luggage range.
Luggage Repair Centers
Luggage repair centers are though were the widest range of replacement parts for luggage can usually be found. And if they don't have it on stock, they might be able to get it from their suppliers or even have it custom made it for you.
Used Luggage Spare Parts
The final option is to look for used luggage replacement parts. This may be the only option for older or vintage luggage.
You can often find used luggage repair parts in street markets, garage sales, charity shops, etc. Your best change may though be to search for the relevant luggage part on-line, e.g. on eBay or auction sites.
If you cannot find the actual replacement part, you may be able to find matching luggage piece, i.e. to use for spare parts. Like when people buy second car to use as spare parts for the existing car.